Discover more from Drinking & Thinking
Helping improve your enjoyment of beer drinking and relaxing. Picks of things to do with your beer next to you and some curation of beer geek news. New mail every Saturday! 🍻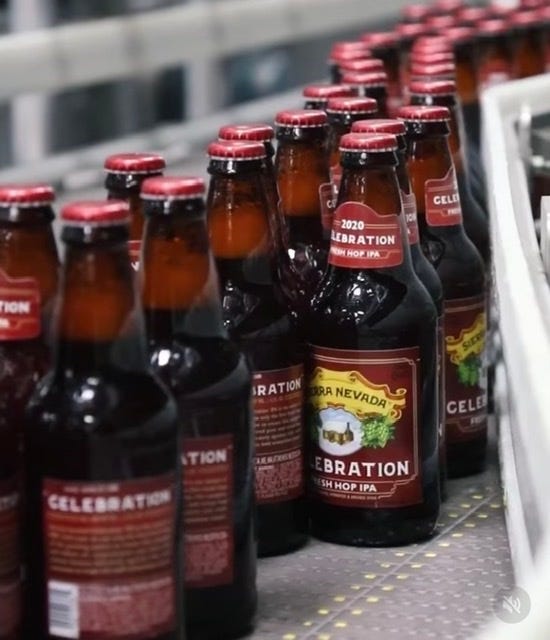 Pretty funny, Michael:
Heyohhhh! Yep, Sierra Nevada's "Cellabration Ale" is already hitting shelves.
I'll be trying to figure out how many batches they make because I have always wondered.
Do they make all the batches in October and those are the same ones hanging around in December? Or are there fresh batches in late November?

Odd Glassware Has Its Place!
Funky glassware is a popular thing for Beer Twitter to criticize. I don't agree with most of it. I like weird glasses.
I think the IPA glasses work to improve the experience of the beer. And even think IPA bowls and weird shit like that, are fun and have their place.
But Beer Twitter loves to rail it.
There is one thing I don't like about funky glassware though: cleaning them.
If you don't rinse them right away it's hard to get to some of the dried crevices.
Anyway, I could use some more glassware. I break a lot of mine. This guy seems to have extra:
Pale Beer Is History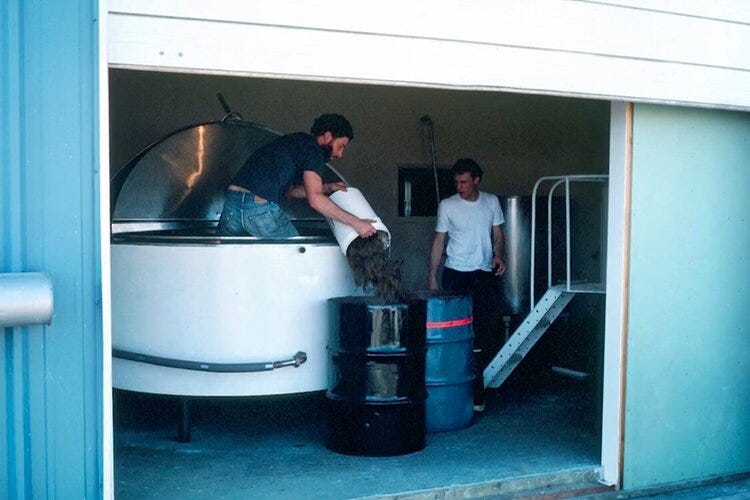 (Pic from Sierra Nevada via Beervana Blog)
After you are done reading this week's D&T and if you like long reads and learning some good beer history, camp out in front of this BeervanaBlog.com post about Sierra Nevada Pale Ale.
It covers how it came to be and the beer scene around it at the time and ten years down the road and all the things.
Having a Sierra Nevada Pale by you side it highly recommended.
You See/Hear This?
Finally someone came up with a use for old bombers that don't involve bottling home-brew:

The Best Beer I Had This Week!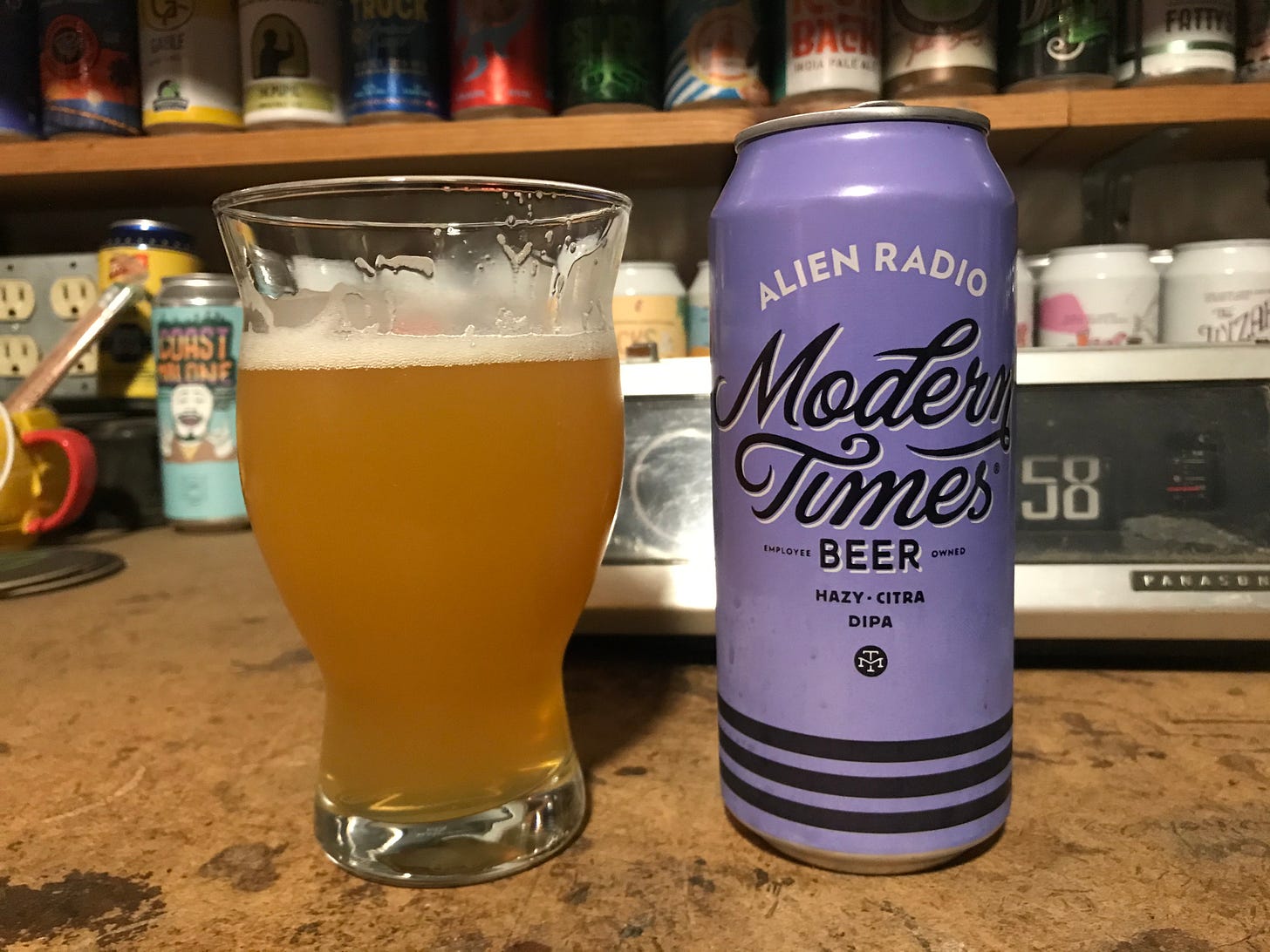 It's been a bit since a new Modern Times beer impressed me. Alien Radio is good. Would try again and definitely recommend if you like hazy Citra based IPAs.

Poll Of The Week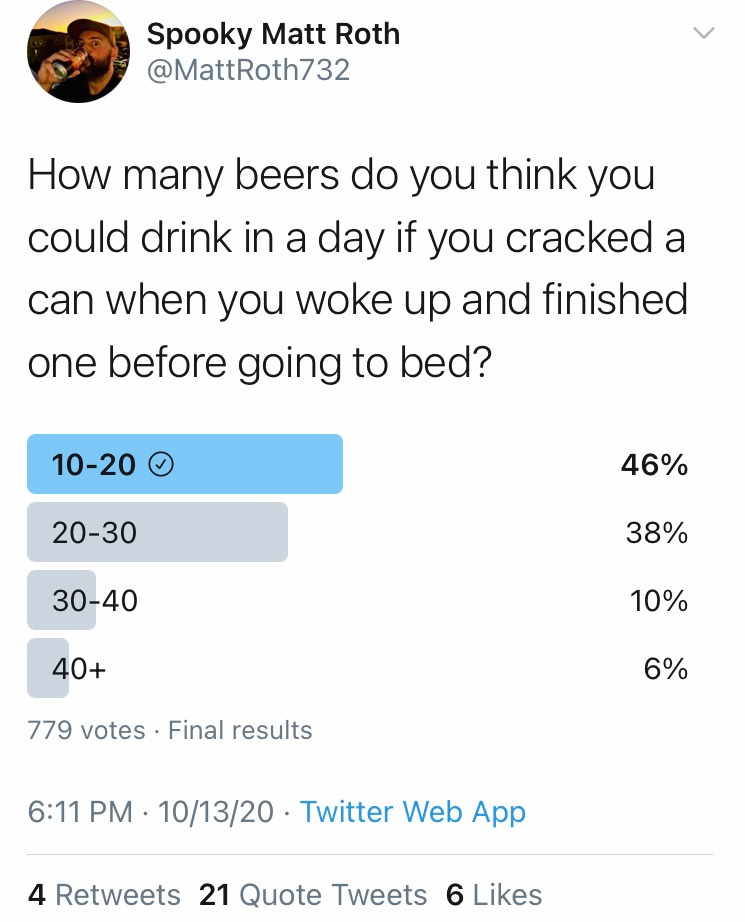 We tired to answer this on this week's Perfect Pour podcast. My number is 20. But that's just a guess.
I have never tried this; focusing a whole day on seeing how many beers I can drink while staying lucent the entire day.
I am putting it on my board of Things To Do When The Kid Moves Out, and I'll let you know how it goes. If you have done this, let us all know.
Dude, It's Almost Pilsner Time!
The Steam game I told you about in a past issue "Dude, Where Is My Beer?" is almost out and there is a new trailer for it:
What The Fu*# Is This?
I know it's a week-old now but it's still damn funny. As an avid SNL watcher, I knew I had to post this in D&T as soon as I saw it:
It's not often you get a craft beer parody that doesn't really make fun of beer geeks. Good job SNL.
That's a Belter!
Saying "Screw it!" and busting open a beer at any point during the day is definitely a trend this year.
Also, in response to the above tweet, some British dude (@300BearHeads) said "Bet that's a belter" and now my new favorite word to describe things that are cool is "belter"!
Hope Your Week Is A Belter!
Thank you for the read! Be safe out there and have a kickass week of enjoying a good drink while staring at stuff.
-Mikey